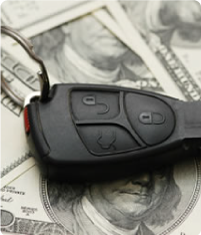 Auto Financing Is a competitive business. With rates at all time low and people looking to buy you have to look for all advantages. Our real time auto finance lead management software is based on a highly functional and reliable platform. Auto Lenders and Dealers alike can utilize our software to connect instantly with potential clients, qualify their leads, and set your requirements (such as geographical location or credit rating). Most Auto Finance leads come with standard information: First Name, Last Name, E-Mail, Phone, and Full Address. Other qualifying questions such as credit rating, loan amount desired, and social security. However, that depends on your lead provider. Our software will make sure you only get the leads you want and help you qualify the lead. 60% of automotive buyers fall into the less than perfect credit category. Some auto finance and dealers cannot service sub-prime or 2nd chance finance. With our ping post system which is a two-step delivery that lets you pick and choose the lead you are receiving. With our auto responder email feature you can instantly send them an introduction email from your company. You can also use our "instant call back feature" and connect with your lead right when it hits our lead platform.

Our Lead Management system is user friendly and we provide free training. You get your own URL and private log in.

Use one of our cloud based servers to install and set up your lead distribution system and ping post service.
You can own your own auto finance lead system platform and have it installed and operational within an hour by sending your requirements to our technical team so that they can build your specifications and prepare your ping tree of buyers and sellers. Without paying a penny, you'll be enjoying FREE customization, hosting, and support.

We train your agents or representatives how to use our auto finance lead generation software so that they are using the system in no more than an hour. We don't just provide you with auto finance lead management software. We partner up with you to enable you a better chance at success. Most importantly, our "Pay-Per-Sold Lead only" policy ensures that you never pay a dime until you make a profit from using our system. The bottom line is that you have absolutely nothing to lose by using our software to generate more leads for your business.