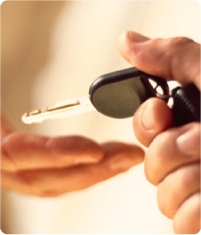 Used Car buyer leads are the new way to go to generate sales. Used Car Dealers with sales teams are always looking for new and better ways to lead an effective campaign, the solution to this is Used Car buyer leads. Making the choice to purchases these leads provides sales member with the specific details on how to contact Used Car shoppers and to the point of what they are looking for in a used car. Your team will see an increase in prospect lists and better yet an increase in sales every time your company purchases Used Car buyer leads. This is why most dealerships now have a specific position for online enquiries.
What if we told you that you could own a Used Car Buyer lead system and lead generation platform without paying a dime for it – including support, hosting, and even customizing it? Now you can use a Used Car Buyer lead generation software application that will help you generate more sales and improve your profitability in the process. Auto Dealers can now create their own custom CRM for their sales agents as well as great features including instant connect, call back, as well as customizable emails and auto responders.
In as little as an hour, our technical team can have your lead distribution system up and running by installing and setting up our Used Car Buyer lead system that has been customized to address your needs. We can install and set up your ping post service or your choice of lead delivery using our web servers. With your requirements we can build your specification and prepare your ping tree of buyers and sellers. We will even train your network of sales agents how to use our Used Car Buyer lead generation software. Our technical team will:
- Use one of our web servers to install and set up your lead distribution system and ping post service or lead delivery method of your choice.
- Provide you with your own URL and admin login.
- Train your staff on using our system
Our Company is not just a Used Car Buyer lead management software provider. We assume the role of your business partner so that you never have to worry about the challenges of your daily operations and solving them. Another key reason for partnering with Enterprise Lead is the fact that our "Pay-Per-Sold Lead only" policy ensures that you pay nothing for the lead generation system until you realize a profit.
Best of all, your platform will be up and running within an hour so you don't waste any effort, money, or time in the process. You will not find a better state of the art Used Car Buyer lead management platform.